All proceeds fund our mission and top 3 services:
-morale and well-being
-culture and tradition
-mission sustainability
Learn More
That's right. Now you can rock an F-35 on your vehicle with ADOT's latest addition to the custom license plate family. The Arizona Department of Transportation's specialty license plate depicting an F-35A Joint Striker Jet soaring through the clouds with the message "THE SOUND OF FREEDOM" etched on the bottom.
Continue to register your support year after year with an F-35 Sound of Freedom Arizona license plate! This is the best option to advertise your support for Luke Air Force Base. Customize yours at AZDOT today!
The specialty plate will cost $25, with $17 going toward Fighter Country Foundation!
The F-35A Joint Striker Jets have called the far west Glendale base home since 2014. Luke AFB is expected to house 144 F-35 jets by 2022 while phasing out the older F-16 Fighting Falcon. ADOT's specialty Arizona license plates are available at servicearizona.com.
Register Your Plate
Be sure to select Veteran/Military Support when visiting ADOT's website.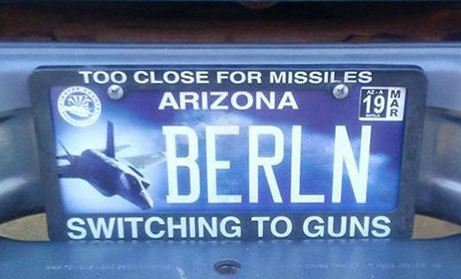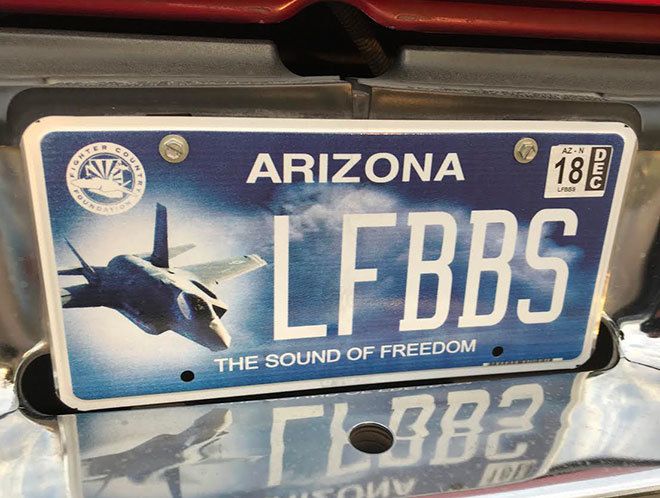 Sound of Freedom Plates in the Wild